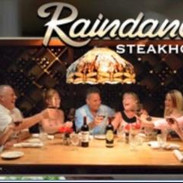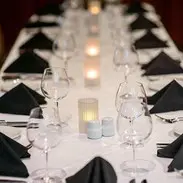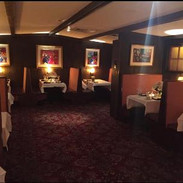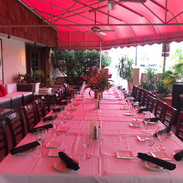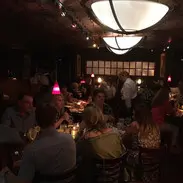 The Raindancer Steak House is the ideal place to hold your private event, corporate, or family function. It offers three private rooms, one patio garden, one semi-private space, and a semi-private pre-function lounge that creates the perfect setting for staging your event.
A full menu of complementary technology is available for you to facilitate your presentation, including Wi-Fi, online web conferencing and webcasting, DVD display, or laptop presentations with LCD on the wall or extra-large projector screen.
Dinner for 10 persons and up is a private event. Special conditions apply on the menu and must be one check as payment for the event.
What You Get:
* A personal event coordinator to plan your event.
* Personalized menus for your event and occasion
* AV capabilities, including web-conferencing
* Ample parking space for you and your guests
​
CLICK HERE for Private Dining Rooms and Options